Pros:
Class A mode sounds delicious
Outstanding battery on eco mode (30h)
Google Store
Amazing price to performance
Connectivities
Power on class A
Cons:
Android 8
Slow when compared to modern phones
Buttons are okayish and no volume wheel
Gets warm and batery takes a hit on Class A mode
Eco mode sound is just fine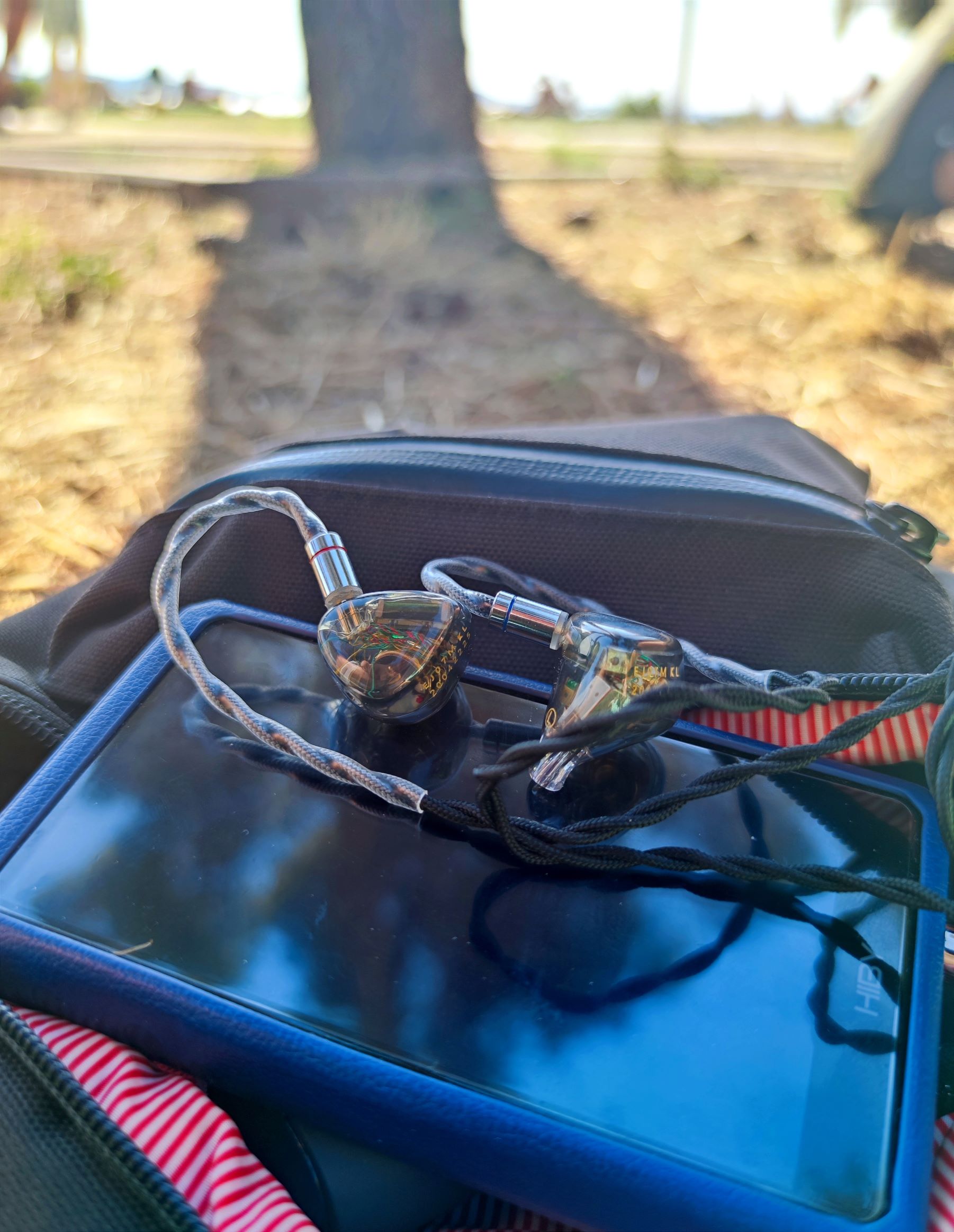 Disclaimer: This unit was purchased by me through Linsoul with a discount in exchange for a written review. No incentives of any kind were given and the review you are about to read are my own thoughts and opinions. Thanks once again to Linsoul for the continuous support.
---
Product Information
Price: $450
Purchase link and info: Linsoul
Operating system: Android 8.1
Hardware: Snapdragon 425, ES9219C x2 DACs, WiFi up to 5GHz, Bluetooth 4.2, USB 2.0, 2GB RAM, 16GB internal storage and up to 2TB through SD cards, 4500mAh battery
Display: 4.7' IPS , 720*1280
Included in the box:
Hiby R5 Gen 2
USB-C to USB-A cable;
2 screen protectors;
A blue leather case;
User manual and warranty papers.
---
IEMs used in this review:
DUNU ZEN PRO
DUNU VERNUS
Softears RSV
MiM Dark Magician
LETSHUOER EJ07
LETSHUOER S12
LETSHUOER x HBB Kinda Lava
Tripowin x HBB Olina
Sennheiser IE600
Other sources used to benchmark:
Singxer SA-1,
Cayin RU-6,
Qudelix 5k
Xduoo XD-05 Plus w/ Burson V5i opamps
iFi xDSD Gryphon
Test playlist with some of the songs used: Tidal
---
Form factor, connectivities and interface
​Last year I had the chance to own a Hiby R5 Saber for a short period of time but oh boy was I impressed. At that price, and still to this day I find it one of the best entry level digital audio players (DAPs) that you can get if your intention is to get a nice packed battery, clean sound and a lot of power.
Walking the footsteps of its older brother, the Hiby R5 Gen 2 (R5) has a couple changes to be noticed, namely the form factor. It now has a bigger body (123*71.3*15.5mm), screen and battery, together with a new amplification circuit that we will delve into later.
On the top for the chassi you will find nothing but tempered glass, as the buttons stay on the side panels. To the left you have your volume up and down rockers as well as the SD card slot. On the right side you have four buttons: power button, previous track, play/pause and next track.
As you can see, it's simple and effective, but I'd like to nitpick the button quality: when using the included protective leather case, I had this problem where sometimes it was hard to find the right button to press or they pressed out by themselves when the Hiby was in my pocket. And yes, you can easily figure out I'm a volume wheel fanboy!
One of the things I love the most about the R5 is that it covers any connectivity needed on the go. Labeled across the glass, you will find Hiby R5 Gen2 inputs and outputs at the bottom of the player and it contains nothing less than two balanced outputs (2.5mm and 4.4mm), a single ended output (3.5mm) that also works as a lineout and the USB-C port that lets you connect any dongle to it or, using it the other way around, lets it act as a USB DAC/Amp if you connect it to another digital source such as a computer. Again, lots of choices!
Using the R5 Gen2 as a USB-C DAC/AMP combo for desktop usage is a breeze after installing a small and quick driver on your computer. I've only used this method a couple of times and it worked flawlessly, but you have to keep in mind there will always be some delay in the DAP world when compared to pure DAC/AMP combos, but nothing troublesome and you will only notice it in some videos or movies.
What I really used the Hiby R5 Gen the most was purely as a source. Both headphone outs and lineouts worked flawlessly and were easy to set up even for the go, when attached to other amps or dongles. I will disclose that over 95% of my time with the Hiby R5 Gen2 was using it as a music player, on local FLAC files and this is where this review will mainly focus.
Gliding down into the interface territory, there's not much else to say other than it's your typical Android 8 player – It won't be lightning fast when you compare it to your average phone or tablet but does the job right. If your use case is mainly like mine, which means using FLAC files and Tidal, you won't even notice the interface speed – just pick your album, put it in your pocket.
Now, this leaves us with the final use case, adopted by myself a good dozen of the times, which is the Bluetooth pairing with your phone. In this scenario you can either control the DAP through Hiby Link or, my favorite, use it as a Bluetooth amplifier and run streaming services on it in places where you can't connect it to a wi-fi network. Trust me, very useful during commutes where you can just jam to something you haven't downloaded into local files yet.
Now we know how the swiss knife works but how does it sound?
---
Sound and different amplifications
​
Right off the bat you will be faced with two amplifying modes: the regular delta sigma (economy mode) and the festival headliner, Class A amplification. I won't be covering the technical differences between the two given there's a lot of articles written by much more capable people than me all over the internet.
Mode selection or not, there's common factors to both: It has a dead-silent background even on my Zen Pro with High Gain turned on for testing. Speaking of gain modes, the R5 has three so you can better tune the volume for your needs.
In my opinion, the economy mode resembles the typical ESS implementation you can find commonly in the market, leaning towards the neutral bright side of the spectrum. It's the usual very technical and clean, sometimes dry sound that has become an industry standard and very reminiscent of its predecessor, the Hiby R5 Saber.
This mode will also come out as the most sparkly and detailed of the two, but let's face it, it is called economy for a reason, right? The economy mode pumps up a stunning 30 hours of playtime which I can attest for by not charging it during most of my holidays. Second to the sound, I would say this is the biggest quality of the R5 Gen 2.
Outputting "only" 10 hours of playback, comes in the Class A mode. This is due to its nature of amplifying the sound. Keep the battery time in mind but also the fact that it gets VERY warm, are the only two negatives I can think of in this mode, so let's get into the positives.
The Class A sounds amazing. The moment you press it (it changes after a quarter of a second sound drop, useful to A/B after volume adjustment) the party starts.
Everything gets a touch of smoothness that is converted into musicality, leaving no doubts of the greatness Hiby has built inside such a small device. The neutral-bright sound of the ESS chip swifts into a neutral warm type of sound, more refined and with a bigger stage. Female vocalists like Agnes Obel just take you on a bigger journey.
I have concluded that this mode worked the best with all of my IEMs, but as expected, it paired the best with the brighter ones. This doesn't mean it turns dark like the Cayin RU-6 R2R dongle, but instead just warmer with a neutral treble, turning every jazz note into a jam session – and who doesn't like that?
Again, the economy mode may give a sense of a hair more of details due to its treble boost, but the order in this mode is by far musicality. Once I tasted it, I have to admit I almost never went back to economy mode other than for testing purposes and battery stress, but that also means you have options: you have two sound signatures on a single device.
Despite the Class A mode sounding better to my ears and giving the form factor of the Hiby, you can't expect a day and night difference. It's on the more subtle side but undoubtedly present.
---
Comparisons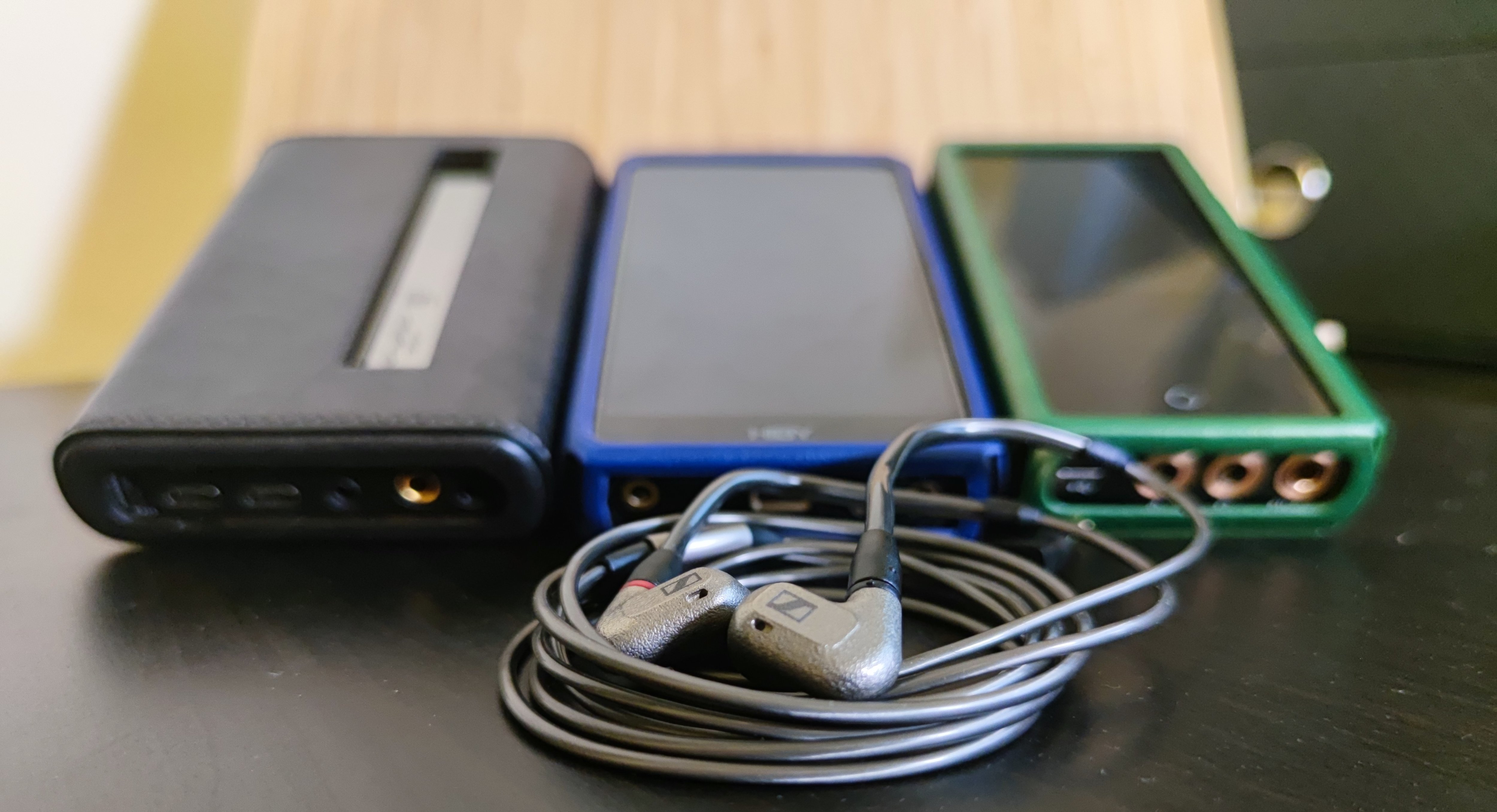 Cayin N3 Pro
Android vs non-android. Utility vs speed. Tubes vs Class A.
The Cayin N3 Pro is a non-android based DAP, which gives it advantages and disadvantages vs the R5, as obvious as the interface speed or the boot up speed. Being the connections partially the same (difference resumes on the N3 Pro not having a 2.5mm connect but having an extra balanced line out) and sharing the same price bracket, let's just focus on sound here.
The solid state on the Cayin N3 Pro sounds better to my ears than the economy mode of the R5 and it's much more powerful (800mW vs 320mW @ 32 ohms). It is more neutral and technical, namely the stage size. The AKM implementation of the Cayin is still one of the best I have heard to this day. The R5 will fit darker iems better if it is your intention to give it a small bump in the upper region.
Now, the caveat comes when we compare their "special" modes and this is where the tables completely turn. The Hiby R5 Gen2 now has more power than the Cayin (475mW vs 130mW @ 32 ohms) and brightens up one of my biggest complaints on the N3 Pro: you can only use tubes on 3.5mm headphone output while with the R5 you can use Class A in any jack.
Now, regarding preferences, the R5 Gen2 is a clear winner when we compare it vs the N3 Pro tube modes: it's less warm and bloated, giving a sense of just musicality where the N3 sometimes feels extremely warm. Regarding technical differences, they aren't much different and I will say the R5 comes out ahead on details and stage, but nothing to call home about.
The last words go into the ease of usage. The Hiby is much easier to carry around, connect transducers to and has more utility due to Android where the Cayin is faster and gets less warm in tubes than R5 does on class A. The battery of the Cayin is around 9 hours which goes close to the 10 hours of replay time in the Hiby's Class A mode, but once you switch to economy mode, it's a bloodbath, as the R5 outputs an outstanding 30 hours.
Cayin N3 Pro's speed helps it being fast to transfer songs into it but the Hiby R5 Gen 2 comes out ahead in the charging time thanks to its quick charge 3.0, taking almost half.
---
The verdict
I have no doubts about the crazy price to performance ratio Hiby R5 Gen2 brings to the table in the budget segment of the DAP market – and yes, this is "budget" for a DAP. It might not be for you as it is not for me, but DAP prices have always been high and it just seems to be getting wilder by the day.
There is also the ethereal question regarding how much price to performance you can get on the go if you get a portable dac amplifier or even a dongle, and everyone knows it. It will always fall under the use case scenario for each individual – some prefer to use their smartphone, some prefer to have a separate device to play music and don't drain the phone's battery. In my case, I do prefer DAPs but both types of portability have their own benefits, in different places at different times.
As far as DAPs go, and after carrying the Hiby R5 Gen2 for months while playing my favorite tracks to save me from the commute boredom, I have no other option but to highly recommend this DAP if you are looking for one at this price range. For those that got the early bird promotion or found it on sale, you made an amazing deal.
---
Thanks for reading!